At long last I can show you my hot water bottle cover. I needed to get the bottle to put in it so the pattern would look better as it would be slightly stretched, but I couldn't find one anywhere. It's typical when you want something you can never find one but any other time you see them everywhere. Of course it may have something to do with the fact that it's summer, although with the summer we are having I'm surprised they are not selling out! Anyway here it is....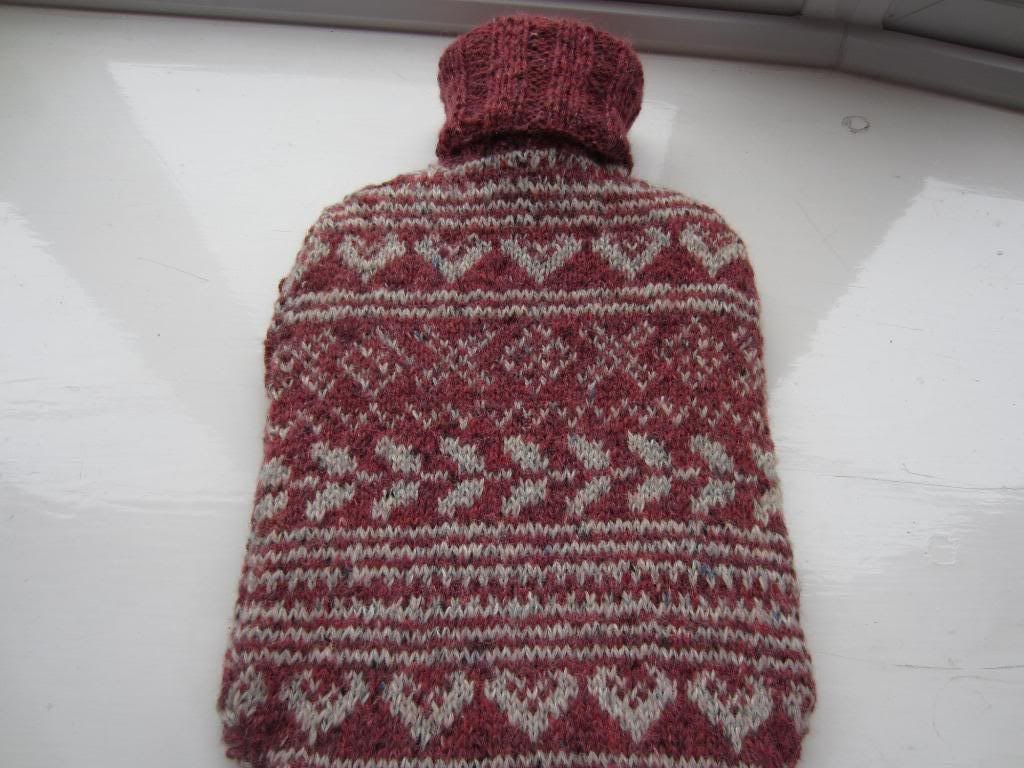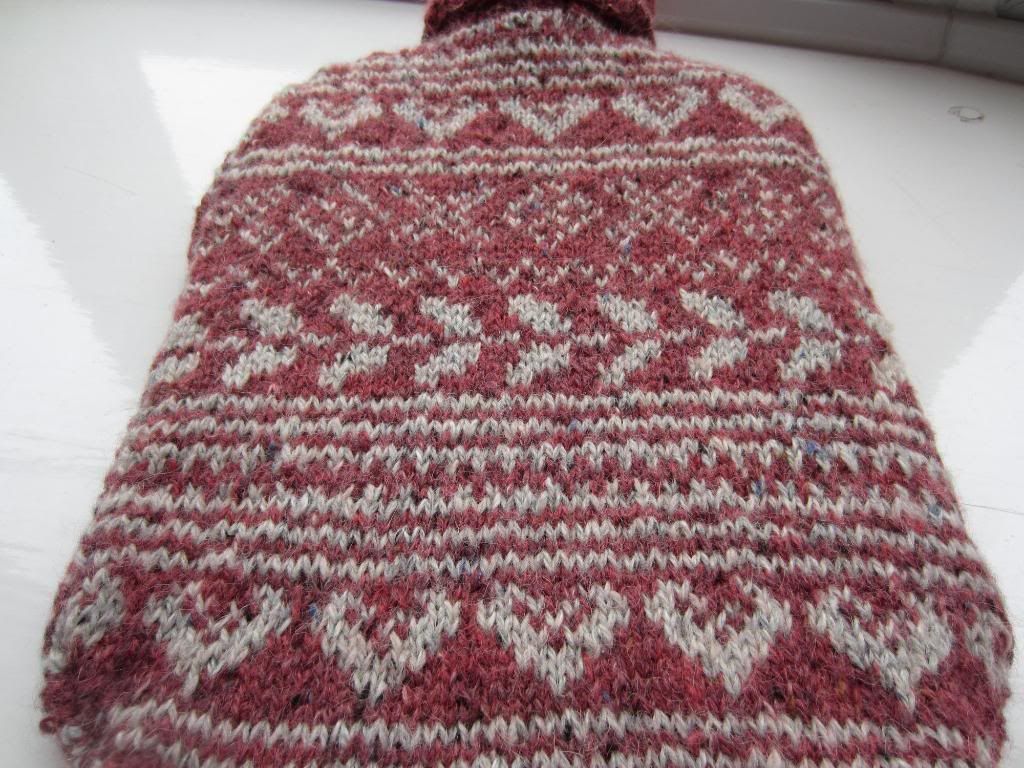 It's my first attempt at fair isle type knitting and I'm very pleased with how it's turned out. I actually think it's quite neat, not at all gappy.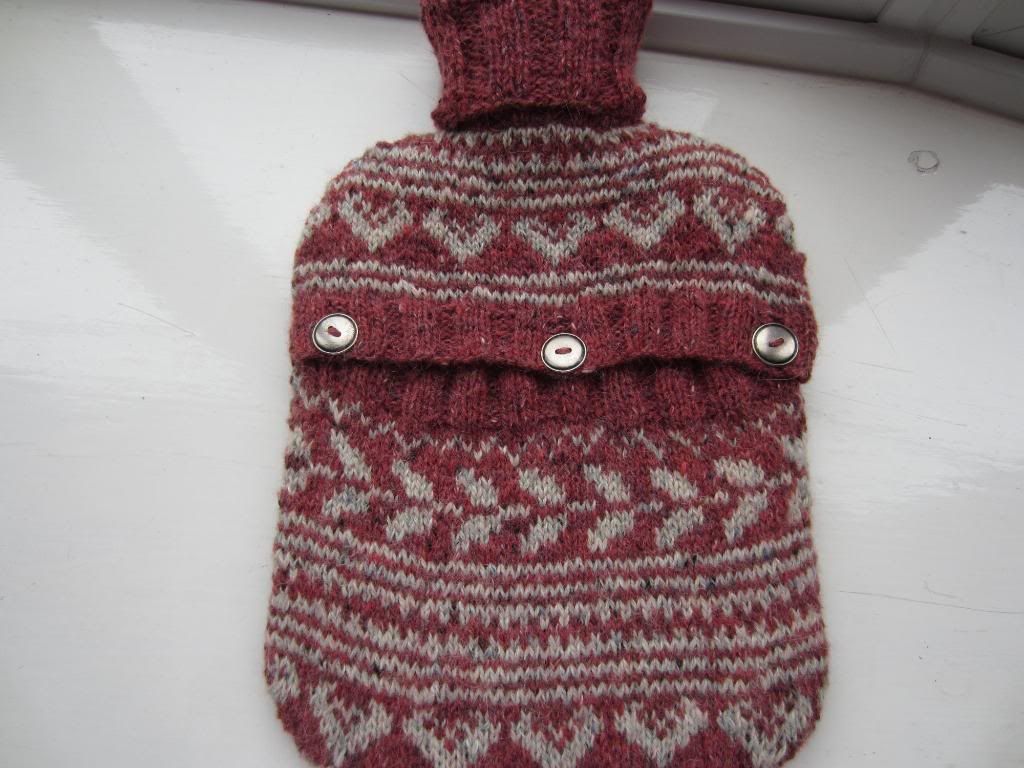 I had been looking all over for buttons that were similar to the ones used in the pattern but was having no luck and then I found these in my button tin and they are just the thing. The pattern was from Nordic Knits by Martin Storey and is knitted in Rowan felted tweed in Paisley and Clay and it's wonderfully soft, ideal for the winter nights.There are plenty more patterns in the book that I want to have a go at. There is a pair of legwarmers that I might try and adapt into a cushion, again an ideal winter item.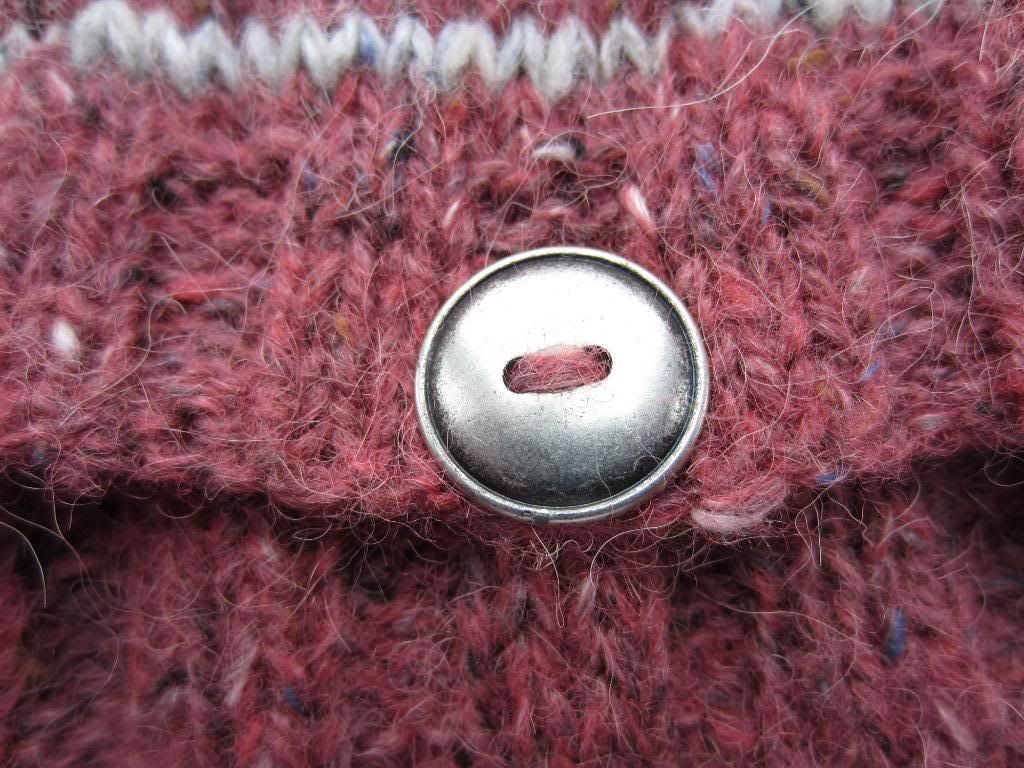 Talking of cushions I've just finished another crocheted one and it's beautiful I love,love,love it. I've spotted blankets and cushions on the internet made with these tiny squares and I thought they would be ideal for using up my stash. This wool is leftover from my ripple blanket and consists of Debbie Bliss baby cashmerino, Millamia merino and Sublime baby cashmere. The colours are a lot brighter in real life especially the lime green.
I was originally going to sew the squares together but I couldn't get it neat enough and I spent many a frustrating hour trying to join them together in various ways but none of them were right, until I had the bright idea of using the green and edging each square and joining them together at the corners and I think it sets it all off beautifully. The only problem was that it just ate up the green wool so I ended up having to buy 4 more balls of green, so much for using up my stash!
I was going to fasten it together with buttons but couldn't find ones that would go as there are so many different colours in it, then my good friend who was staying for the weekend suggested making ties in the same green wool and attaching beads to them to finish it off, so that's what I did and it works a treat. She is so full of good ideas, I would never have thought of that.Thanks Pauline.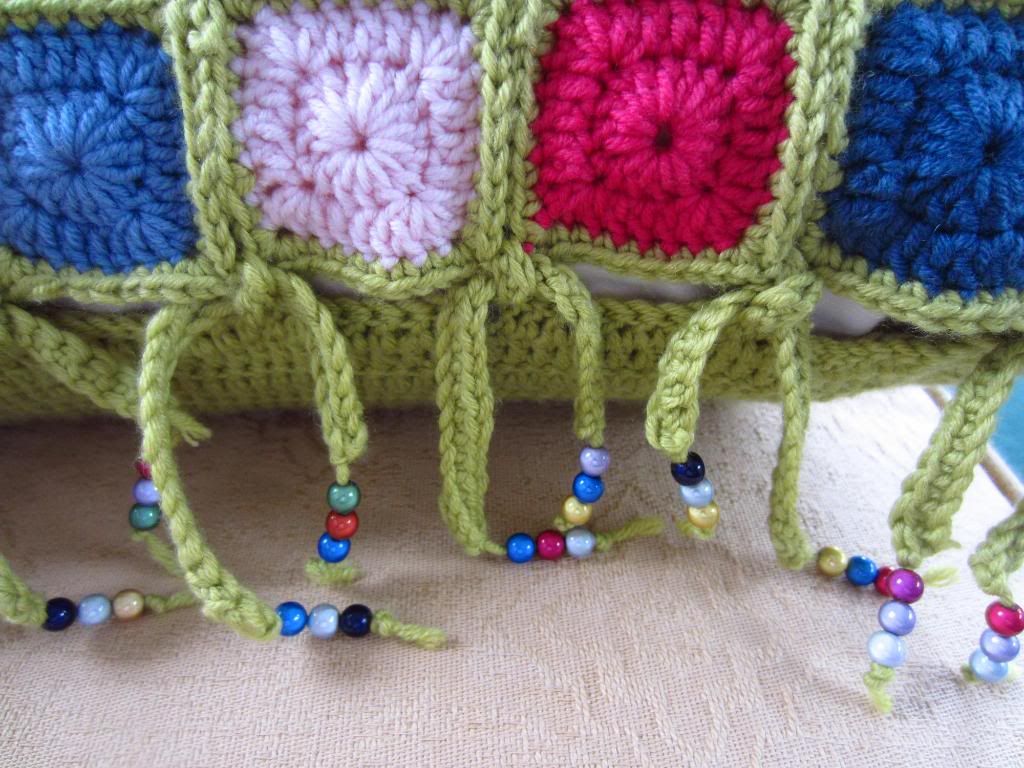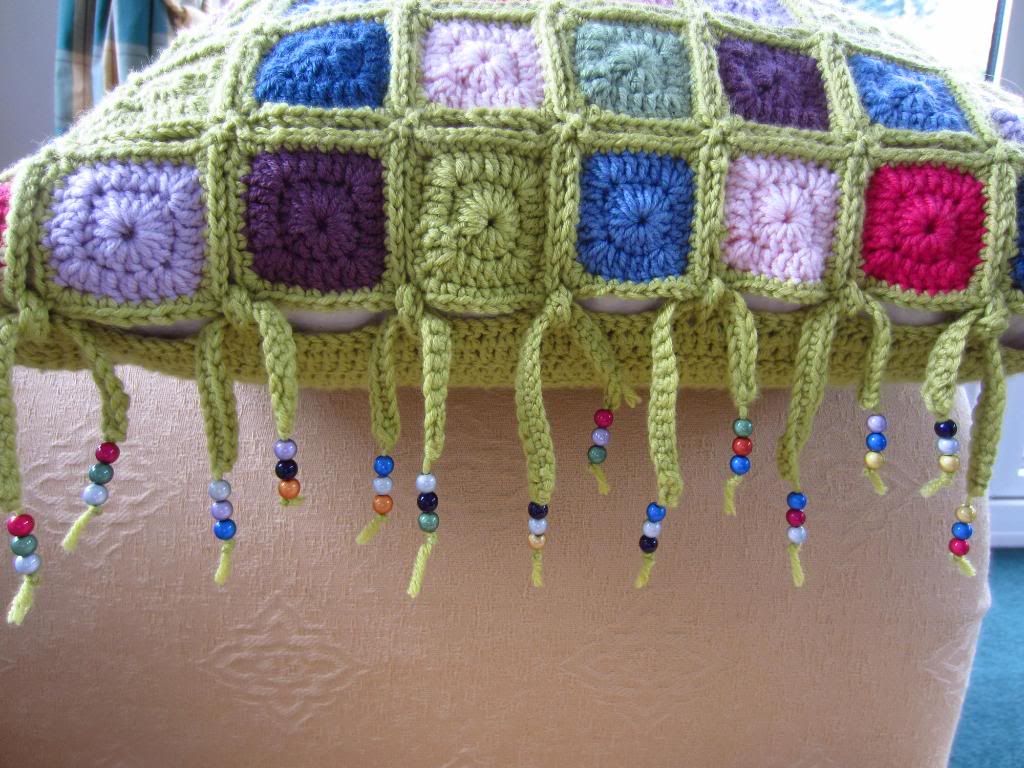 She is such a good friend and when she came to visit she didn't come empty handed, she brought me two balls of this wool, isn't it lovely? I'm making another scarf from it as you can never have enough scarves in this weather. We had a fun weekend and spent most of it indulging in wool based activities as she was busy knitting a shawl and I have been informed today that it is finished so I will look forward to seeing that soon.
On a different note my Sweetpeas are flowering at long last, they are a lot later than normal but still just as beautiful and they are my favourite flower, so hopefully I will soon have a houseful of these beauties. Who needs artificial air fresheners?