What do you think of my new fruit cage? It's great isn't it? My lovely Hubby built it over Easter, I'm really pleased with it. It's high enough for me to walk in and work in comfort, it pays to be small sometimes!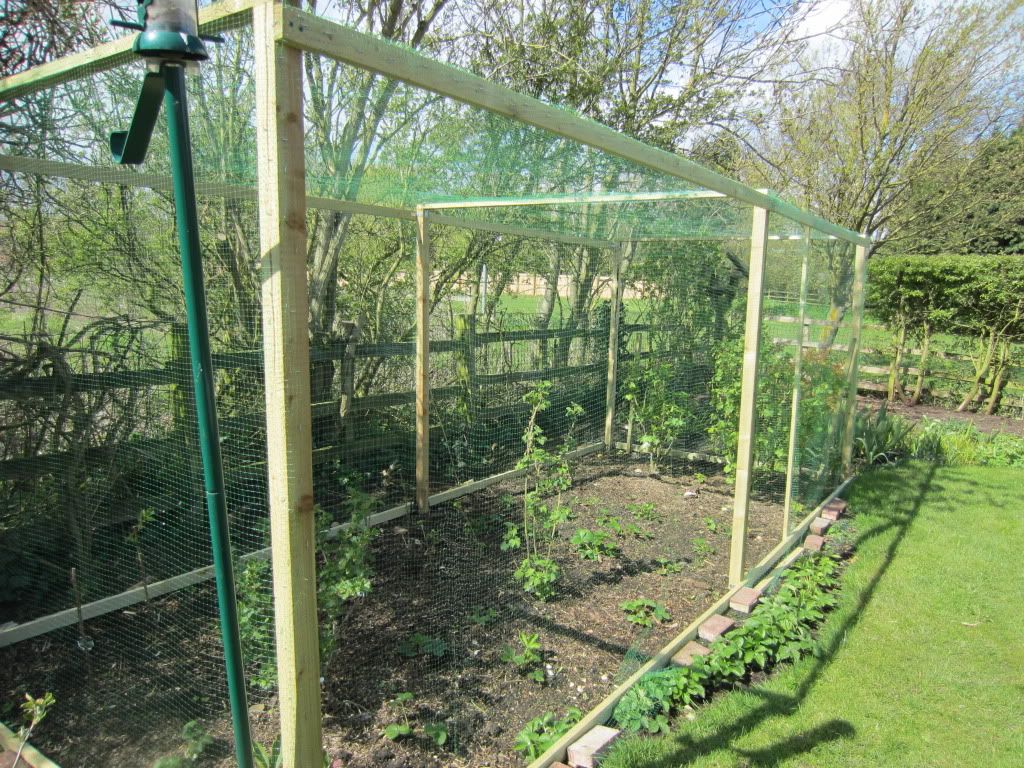 The bees can still get in through the mesh to pollinate the plants but the birds can't, so hopefully WE will get all of the fruit this year.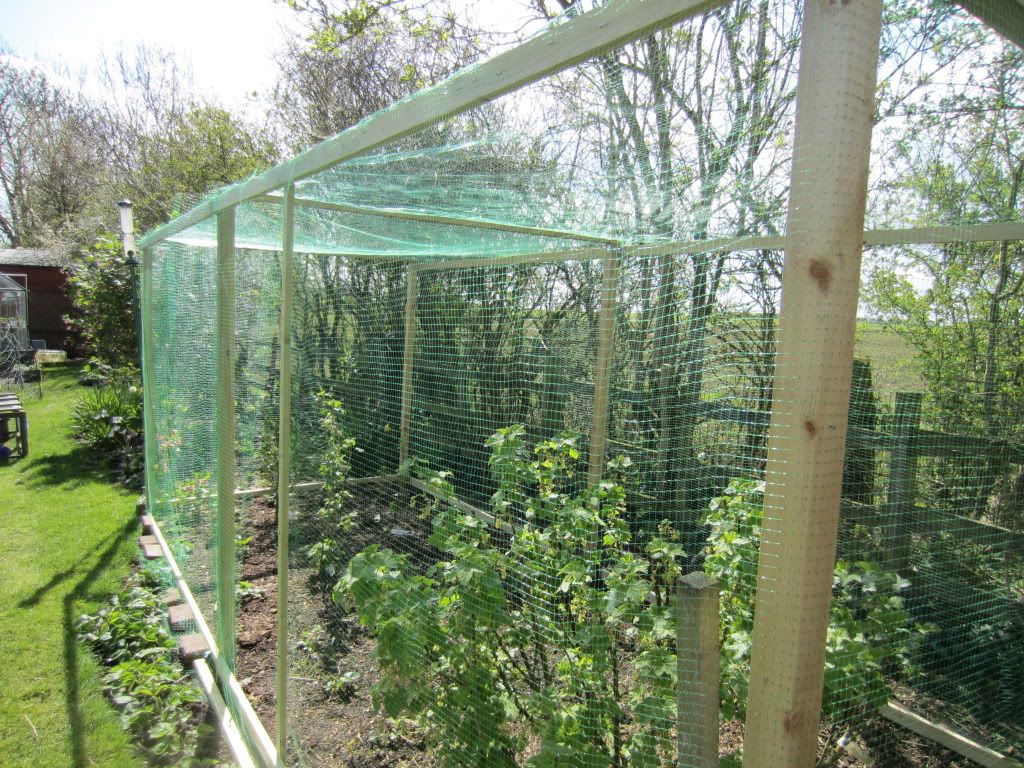 I managed to get these photos in between the rain/hail showers today. I also managed to do a bit in the garden. I built the bean support using the trimmings from the Silver Birch which we felled earlier this year. Hopefully it stands up to the winds we get whipping through the garden, time will tell.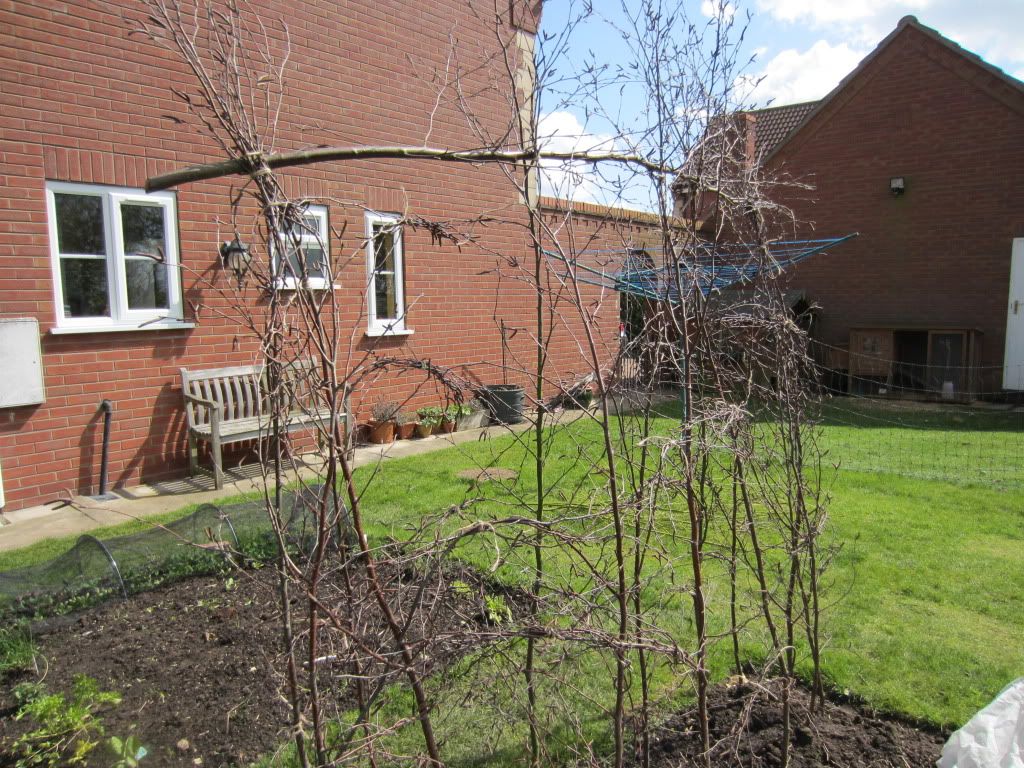 I planted out the broad beans that have been ready to go out for a couple of weeks but the weather has played havoc with my planting plans. Talking of playing havoc- I was hoping to show you a couple of rows of Swiss Chard seedlings that had sprouted in the veg patch, but Hazel has been a bit of a pest lately. She keeps flying over her fencing when my back's turned and scratching all my seedlings up!Matilda watches her from the other side and shouts loudly until I come out of the house and put Hazel back in her coop. I don't know what to do about the situation at the minute because I don't want to have to keep them locked up, but I would like some veg!
Things are growing well in the greenhouse even though it's been so cold. I've potted on the Tomatoes,the Dahlias and the Cosmos. They are still only tiny but I don't heat the greenhouse and it has been incredibly cold and frosty, so they aren't doing too bad.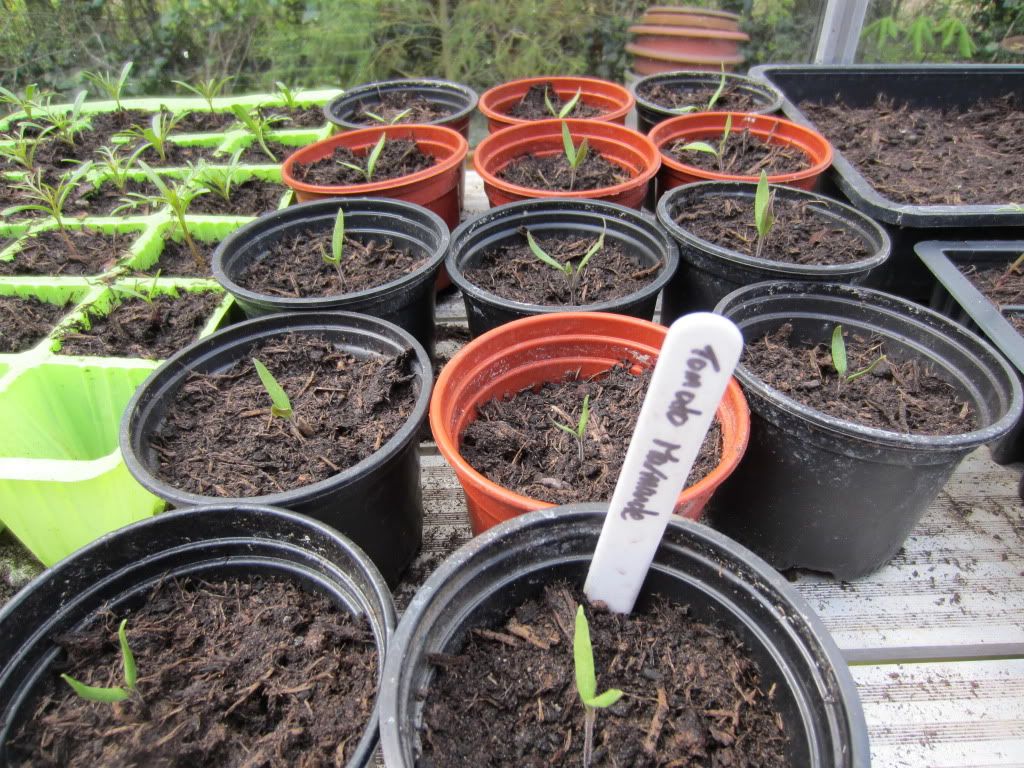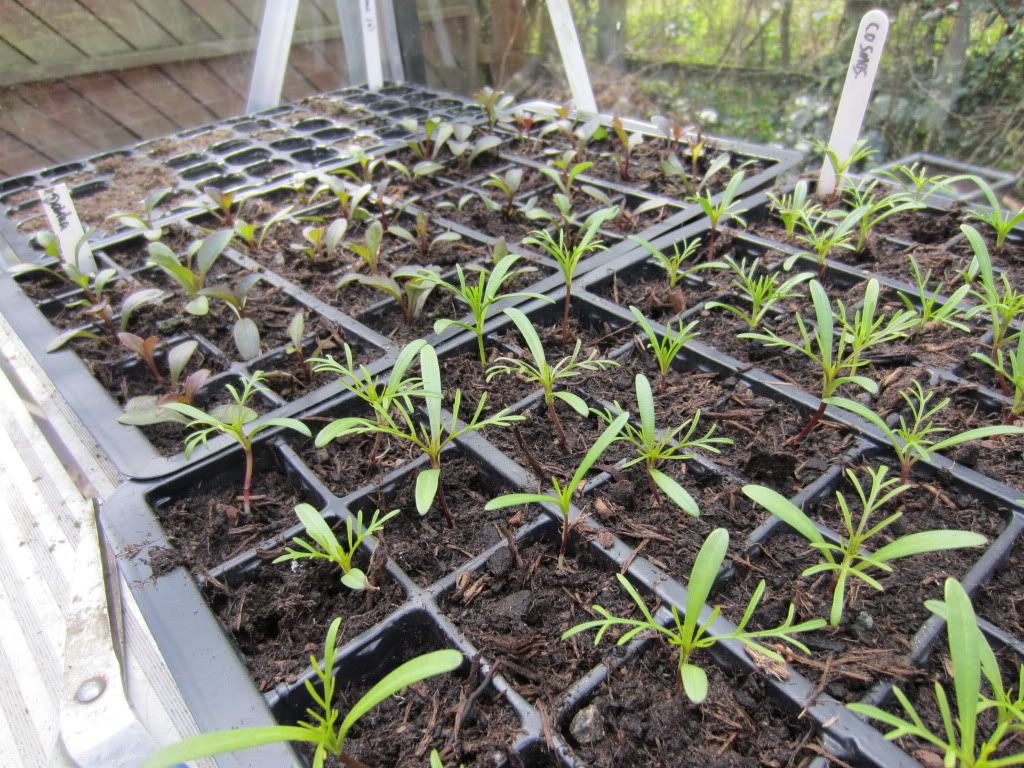 These teeny tiny seedlings are Nicotiana Sylvestris, and they will eventually grow into huge plants with white trumpet shaped flowers. They are beautiful and smell fab.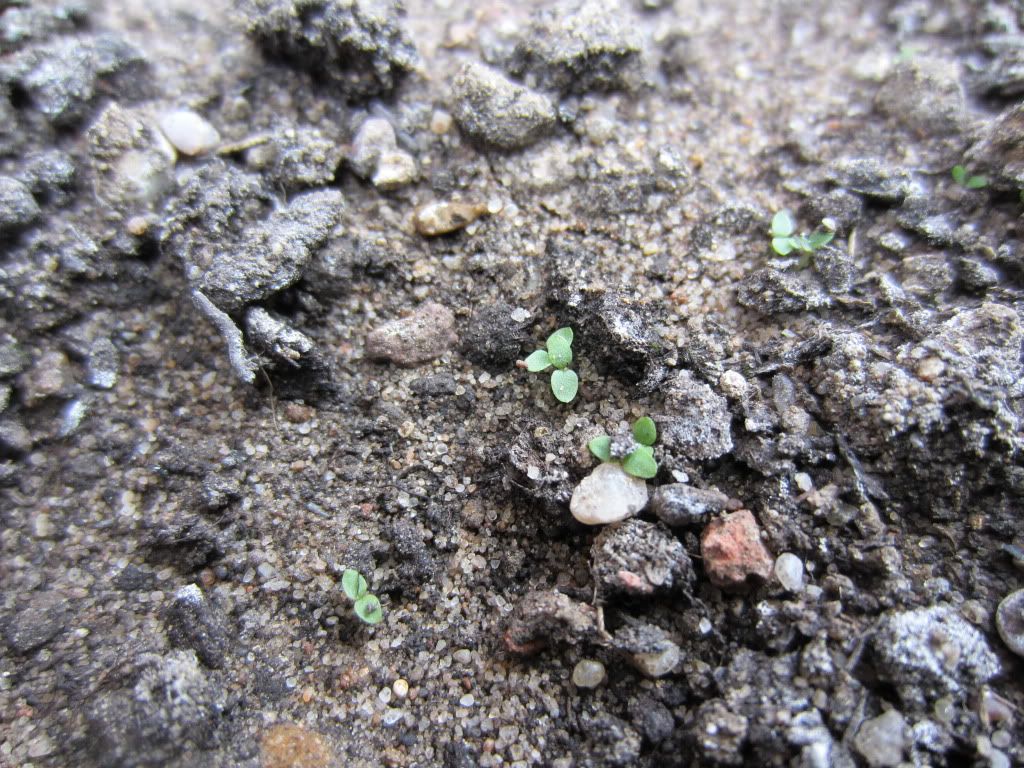 It always amazes me to see how small they are and how big they become, it doesn't seem possible as the seeds are so tiny.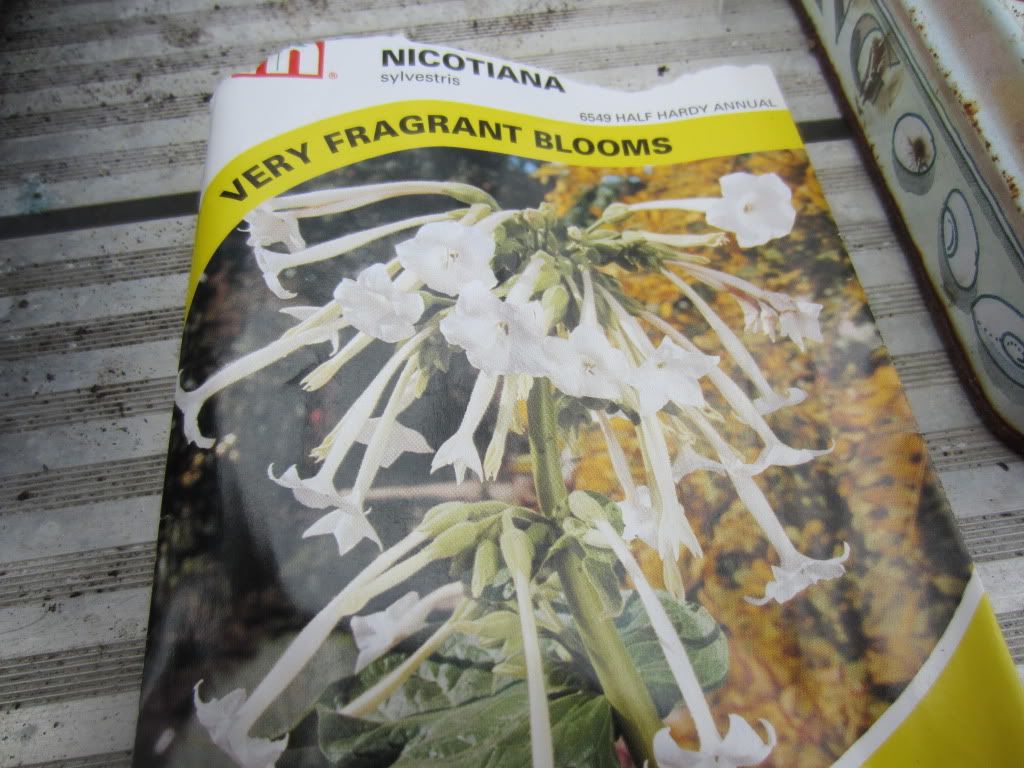 The tatty, dead corner above has been transformed into this enormous empty space, with loads of growing potential.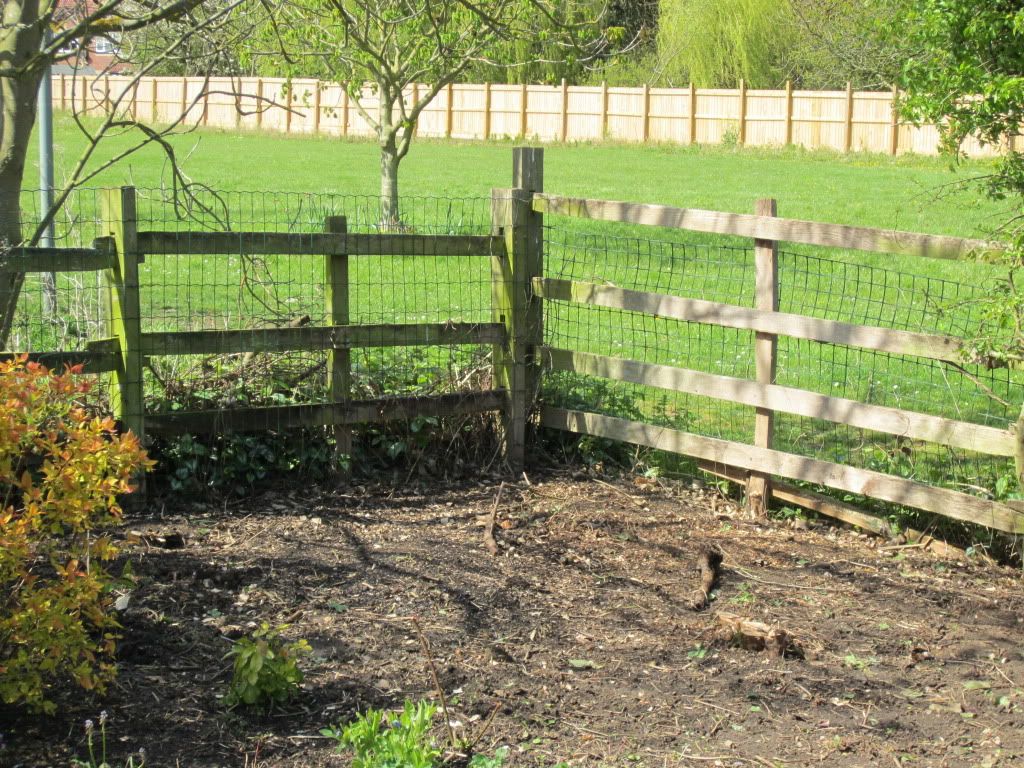 The shrubs and Pampas grass that were in there were killed by the bad weather last year and needed to come out, but it was such a big job that I got someone in to do it, and he had cleared it all in a morning. It would have taken me weeks, sometimes it wise to just pay someone to do the horrible jobs.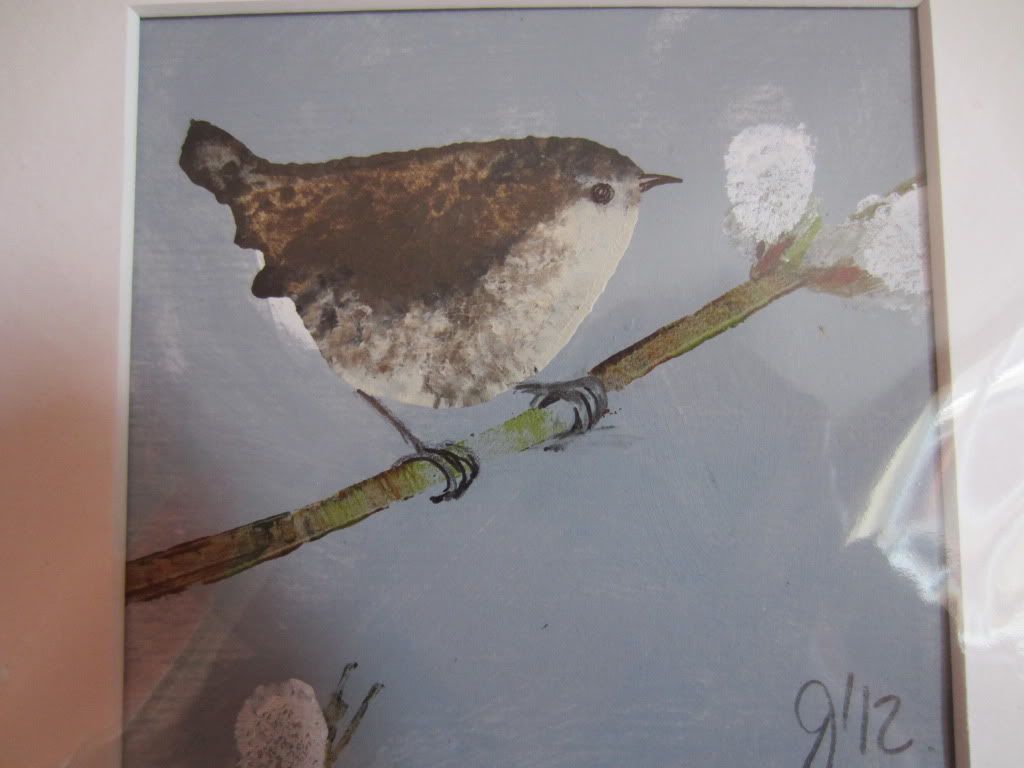 Before I go I just wanted to show you my latest potato print picture that I got from the Country Living fair. I've already got three and I wasn't going to buy another one, but I fell in love with this little wren and I couldn't resist. He was made by Julia Burns who runs Red hen originals and is very talented, check out her website sometime.